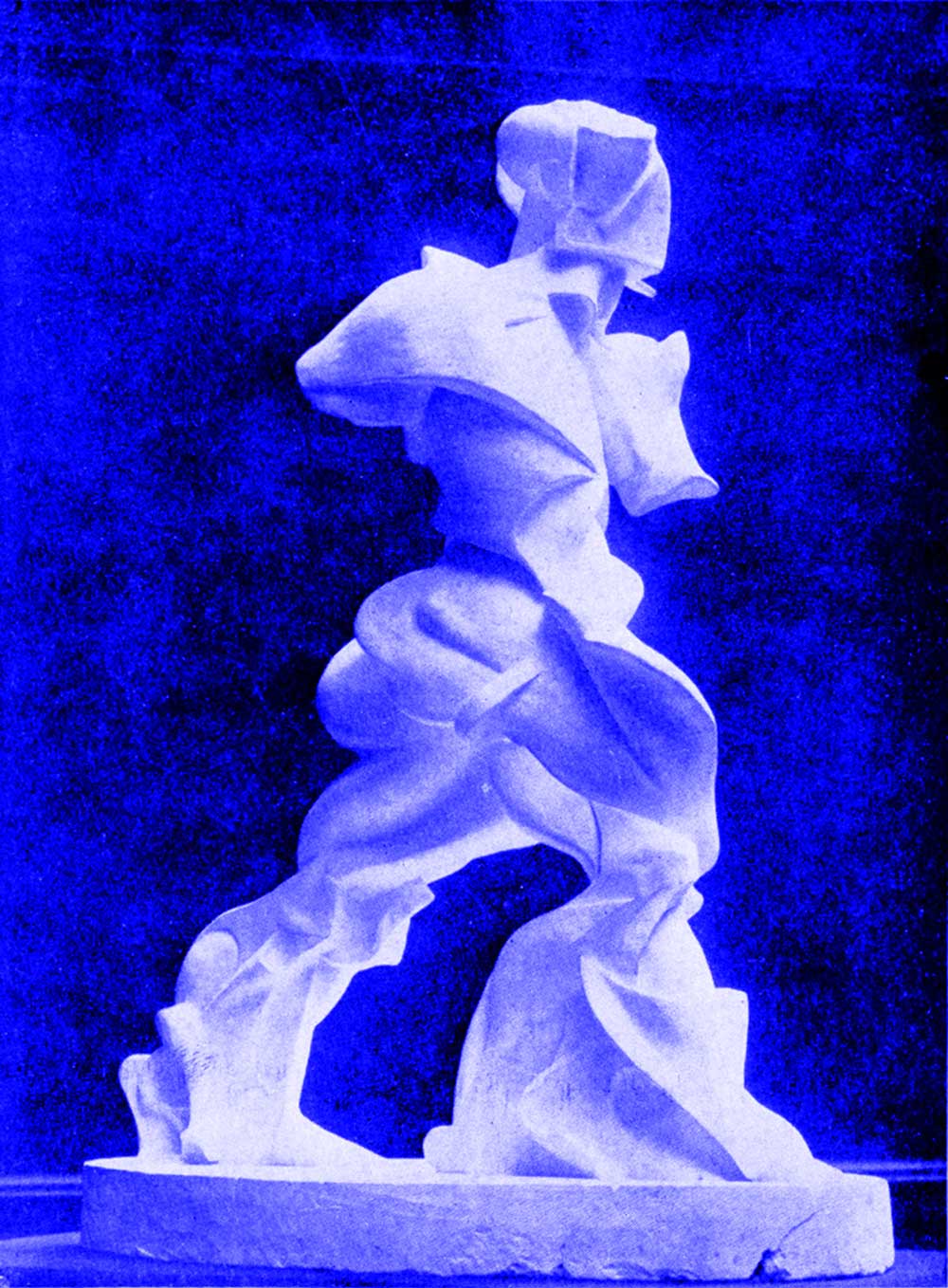 While draping samples on a dressform during the process of the project Unique Forms of Discarded Ideas, the ephemeral structures recalled images of Italian futurist Umberto Boccioni's sculpture Forme Uniche della continuitá nello spazio (Unique forms of continuity in space – which gave the project its title). Forme Uniche is a semi-abstract armless figure striding forward.

The widely known bronze version of the sculpture is in many ways the opposite of what the artist intended. The original was only one of a series of plaster sculptures, intentionally made out of an ephemeral material chosen for its instability. Due to conservation questions, it was decided to cast the least damaged piece in bronze after the artist's death and to exhibit those copies. Yet the artist himself wrote the Manifesto tecnico della scultura futurista in which he clearly states that the aim of all futurist sculpture was to abolish pretentious nobility and traditionalism of marble and bronze as privileged materials and to consider fabric as futurist material among others.

The sculpture exemplifies the gap between the artist's intention and public approval as well as the value of originals, copies and ephemerality. It represents the possibility of a public's appreciation of a form while simultaneously not fully grasping the artist's motivations Ultimately, the artist's control does not last beyond the confrontation with the public and the question remains what the true art is: the product or the process?

Translated into wearable form, the Boccioni leg addresses visual appropriation and original construction, simple and complex abstraction. It shows, at once, the human leg, its abstraction as tube and its abstraction in Boccioni form. The human leg sculpts the abstractions further, through new angles and creases...