On a windy day, the young rebel decides that he wants to start a revolution. He knows there's more for him in life and now the time has come to claim it. Very soon, he has many fans who support him, who follow him and cheer him on. He gets inebriated by this feeling of supremacy and wants to remain in that state for as long as possible. Proud and strong, he's their leader, he's invincible. When he becomes the new king, he knows he needs to look the part. Richly decorated with shiny fabrics, opulent flowers, embroidery and fringes, he imitates the royal codes from times that are long gone.

The fans are slowly leaving him and the king is left alone.

Between the broken statues of his kingdom, he is left wondering. Where did they go ? When did this happen ? My people against me ? But everyone could see right through him all along. The metal shield that surrounds him has lost its shine and is merely made of wire, fragile and breakable with one bare hand. Below his projected image, the king is still a boy, with lean legs and narrow shoulders, but a very high self-esteem.



THE SELF-MADE KING Fashion Tale, 2015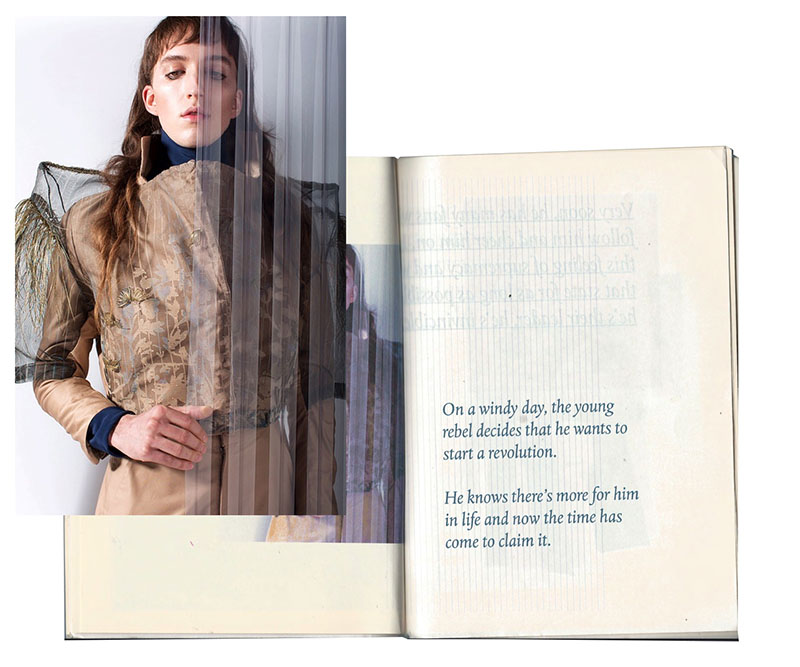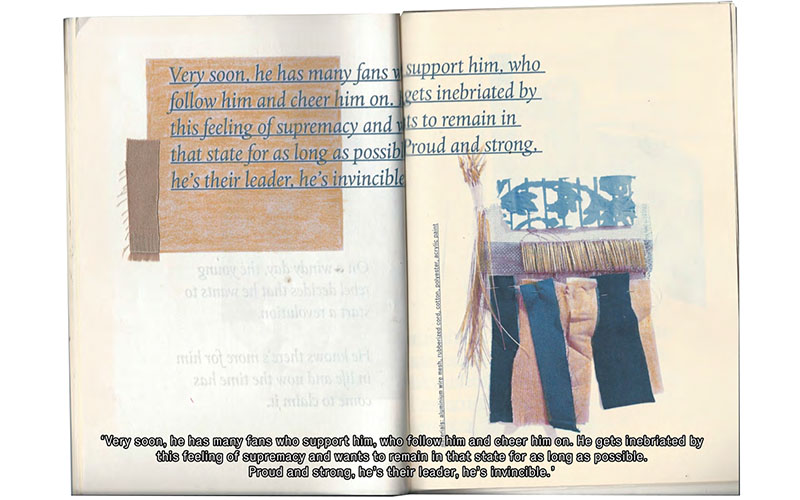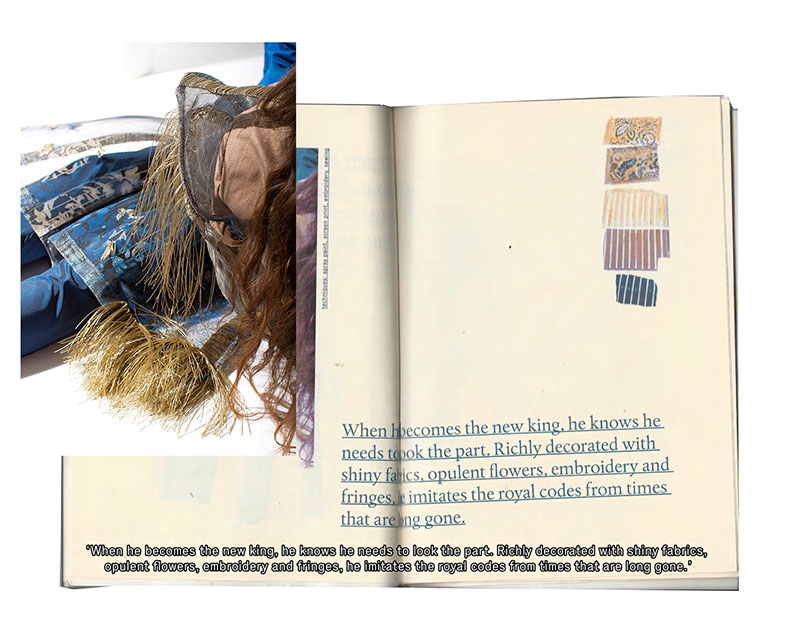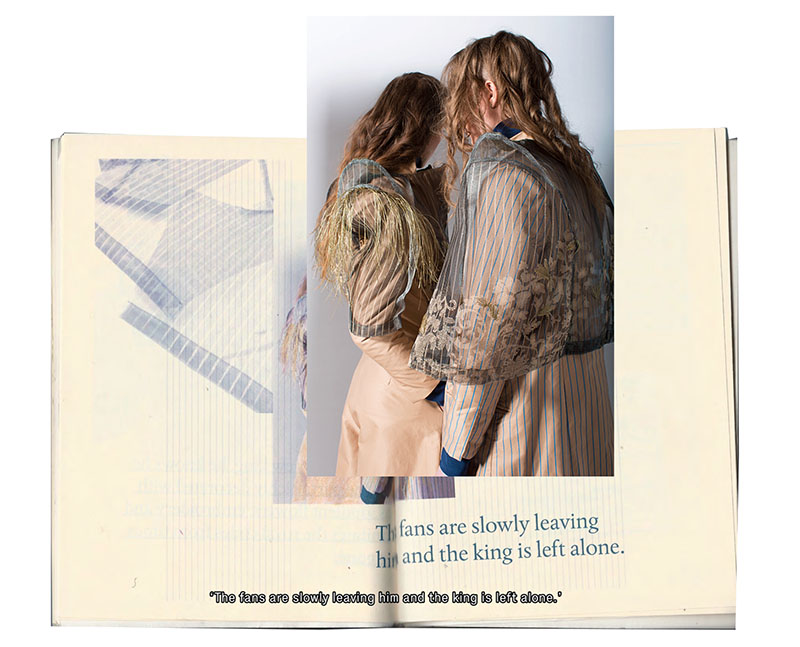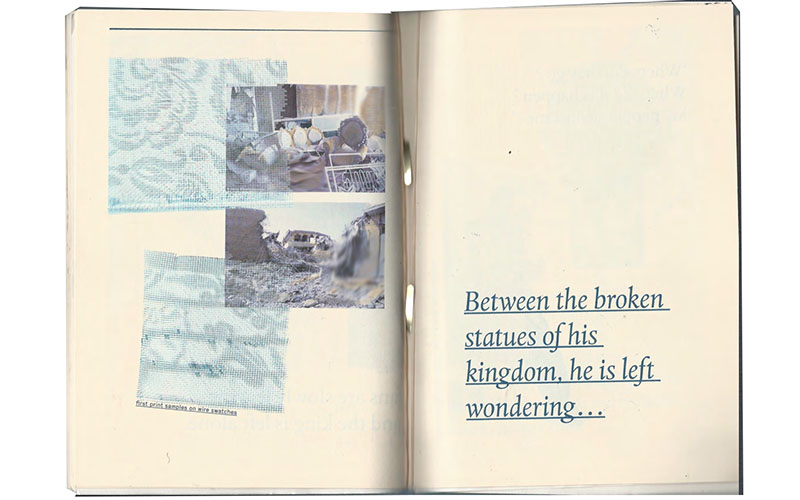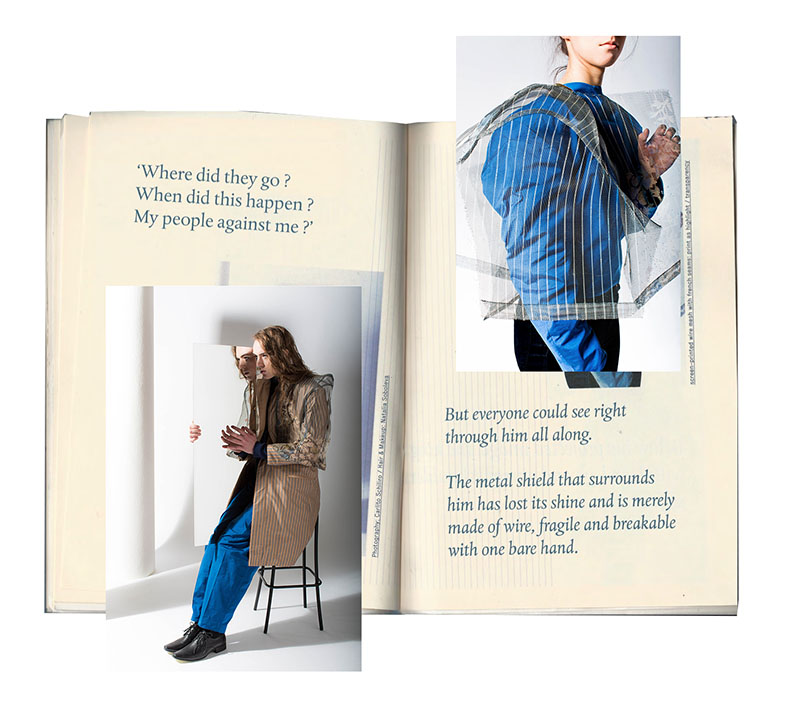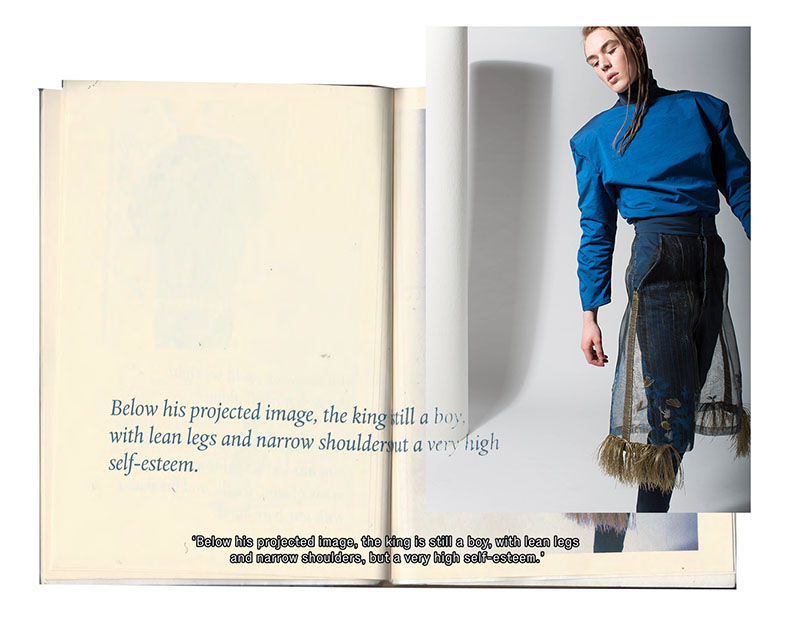 photos Carlito Schiliro | hair & make-up Natalia Soboleva | models Nik & Niklas



next project close
2015 –Rundgang, University of the Arts Berlin (DE) Annual Open House

2015 – Annual fashion show of the University of the Arts Berlin, Erika-Hess Eisstadion
MATERIALS
Wire, Cables, Paint, Cotton, Lycra