STREETWARE in the expanded fashion context:

The garments and interactions of STREETWARE contain a wide spectrum of complex connections, personal thoughts, feelings and memories. Via embedded research since spring 2021, Aïcha Abbadi accompanies and documents these processes, exploring multi-layered meanings of textile and fashion experiences, from personal perception to global, historically established structures. What is being overlooked? What do we remember? What do the garments themselves and our interactions with them tell us about commonalities and differences, convictions and contradictions?

Fashionable rags are an exchange between past and future, here and there, ephemerality and timelessness. They are a response and a questioning of the complexity of our collective social fabric, juxtaposing arbitrariness, personal philosophy, structural inevitabilities and moral dilemmas.

From April to October 2021, in parallel to STREETWARE's events and activities, the ongoing research collects personal impressions of the different participants, observations on the found pieces and interactions, their relevance and position in the wider, expanded fashion context.


STREETWARE – Saved Item Embedded Research, 2021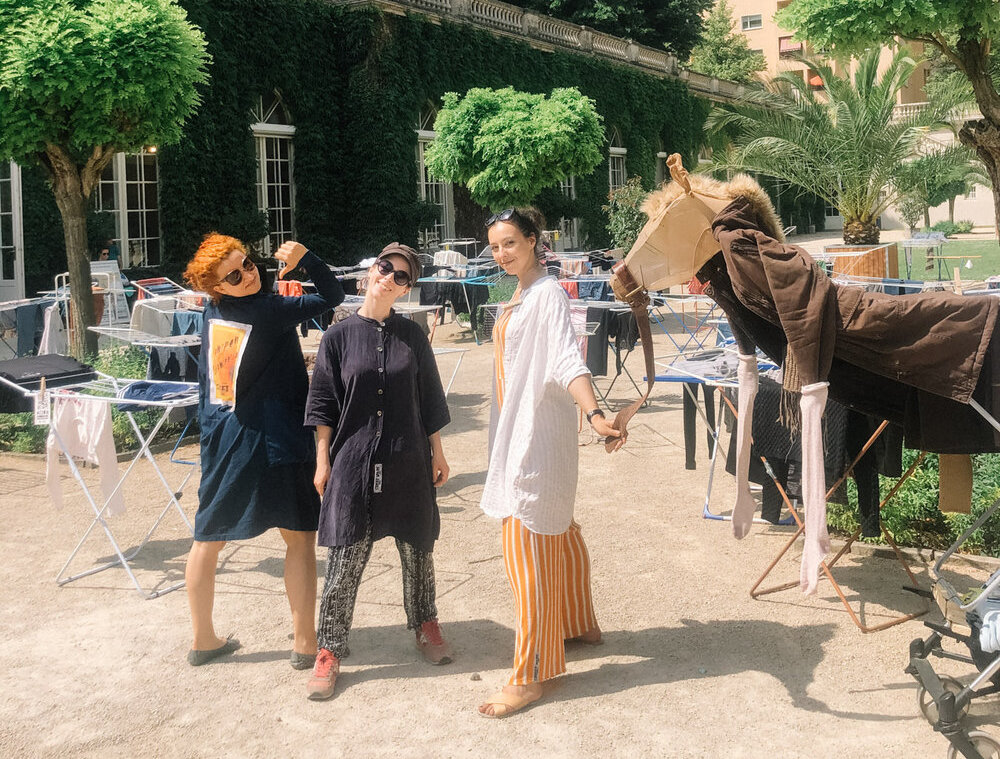 At the installation En plein Air outside Galerie im Körnerpark, a temporary clothes-horse stable during the festival 48 Stunden Neukölln | photography ©cherie birkner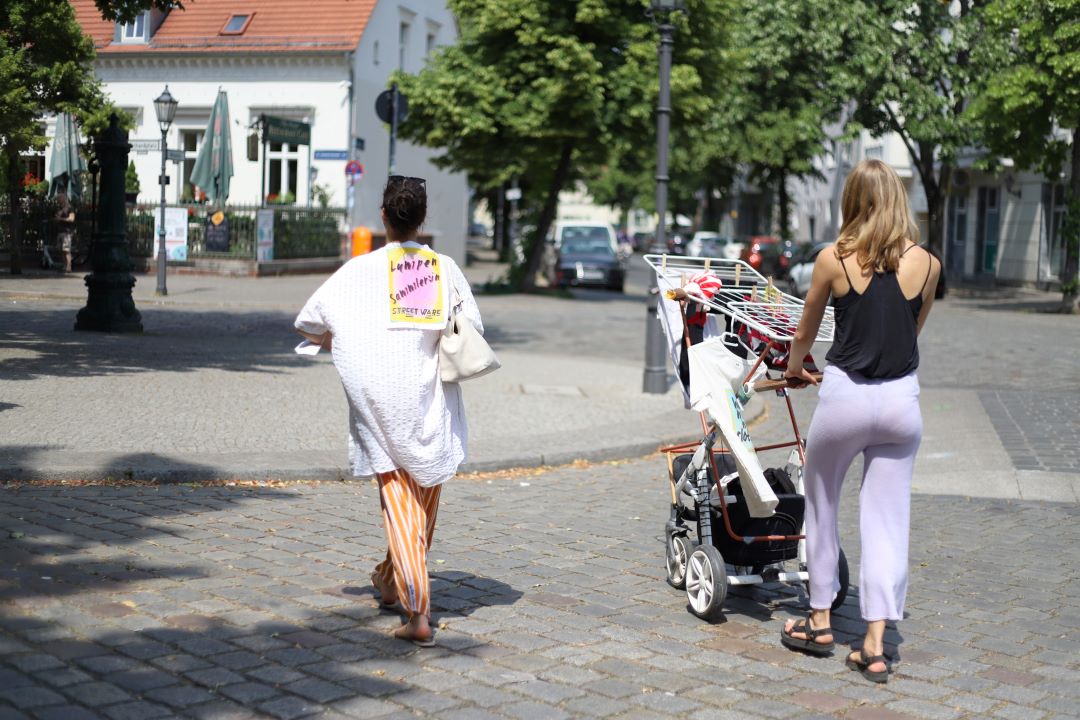 On a ragpicking tour departing from the installation En plein Air from Körnerpark, with a visitor of the festival 48 Stunden Neukölln | photography ©paolo gallo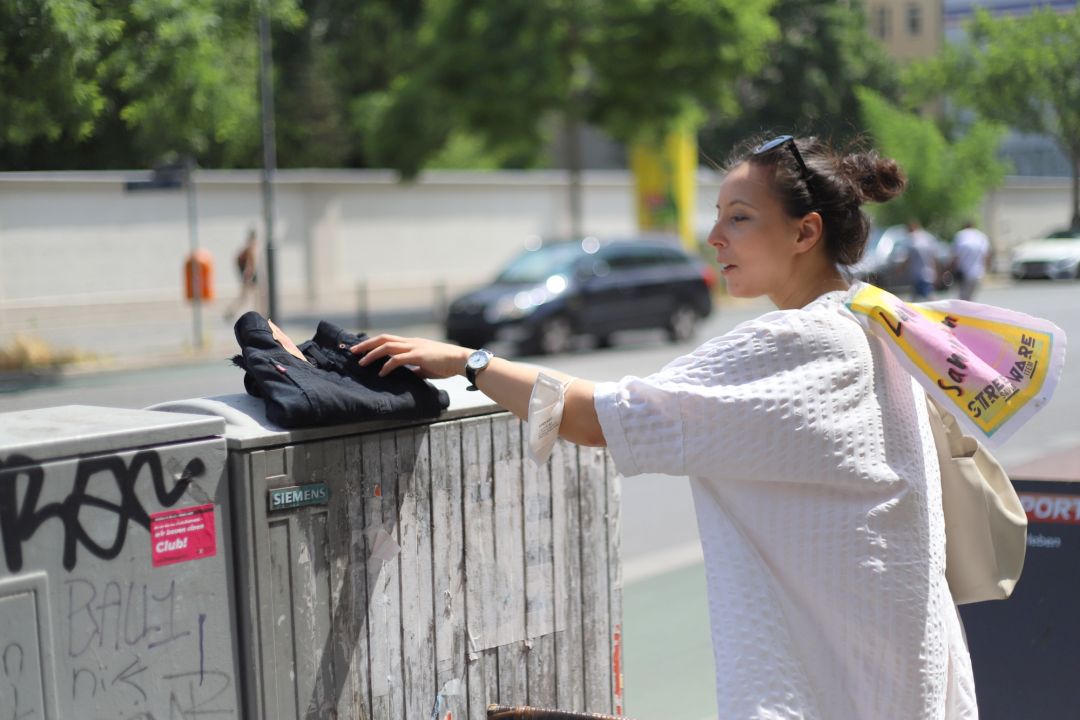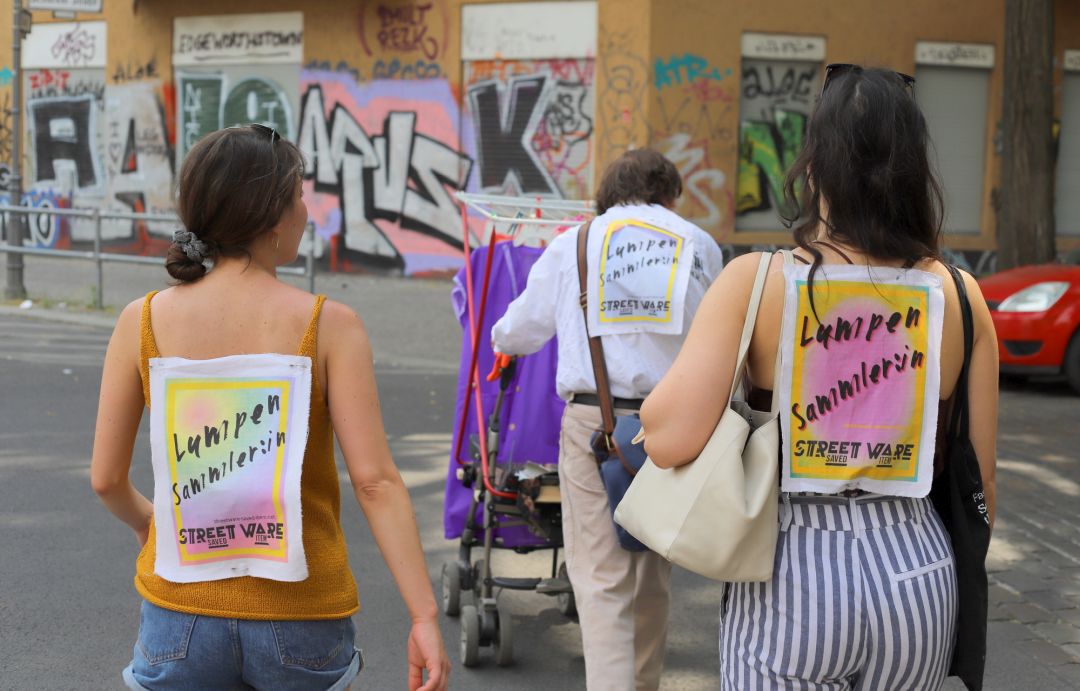 close
The project was initiated by costume designer and artists Alice Fassina and barbara caveng, with a shifting group of collaborators from a variety of backgrounds.

Selections from the research can be read here: