AICHA ABBADI

fashion, design, research, social practice


---

info [at] aichaabbadi.com


---

Presentations:

2013-2018 –Rundgang, University of the Arts Berlin (DE) Annual Open House

2018 – Where are we now? Authorship in Design #2, Designtransfer, Berlin (DE) MA Graduate Exhibition

2018 – Searching for the New Luxury, Musis, Arnhem (NL) Conference & Exhibition

2017 – At the limits of perception and cognition, Schillerpalais, Berlin (DE) Group Exhibition

2013-2017 – Annual fashion show of the University of the Arts Berlin, various locations

2016 – The End of Fashion, Massey University, Wellington (NZ) Conference & Exhibition

2015 — KANAAN Food x Fashion x Music Fusion, Willner Brauerei, Berlin (DE) Intercultural/Interdisciplinary Event


---

2018 – MA Design (Interdisciplinary), University of the Arts Berlin

2016 – BA Design (Fashion), University of the Arts Berlin


---

© 2012-2019 Aïcha Abbadi


Unique Forms of Discarded Ideas,Collection, 2016

To slow down fashion's pace and its emphasis on instantaneous consumption I decided to focus on the 'making' instead of the 'marketing' of fashion. The collection is a visualization of its own creation. Each silhouette represents one step of the creative process, from the initial blank slate over research and form-finding towards the final fashion product. They offer a glimpse into a thought process that gradually materializes. The process does not merely reflect a linear or chronological procedure, but involves decisions made over others, ideas abandoned in favour of a change in direction and the perpetual refinement of that which has yet to take on form. Leaving room for experimentation, the collection reveals the steps that lead up to what is finally presented to the public. It is a reflection upon fashion within its own means and limitations.



---

Materials: Denim, Painter felt, Cotton Jersey.

X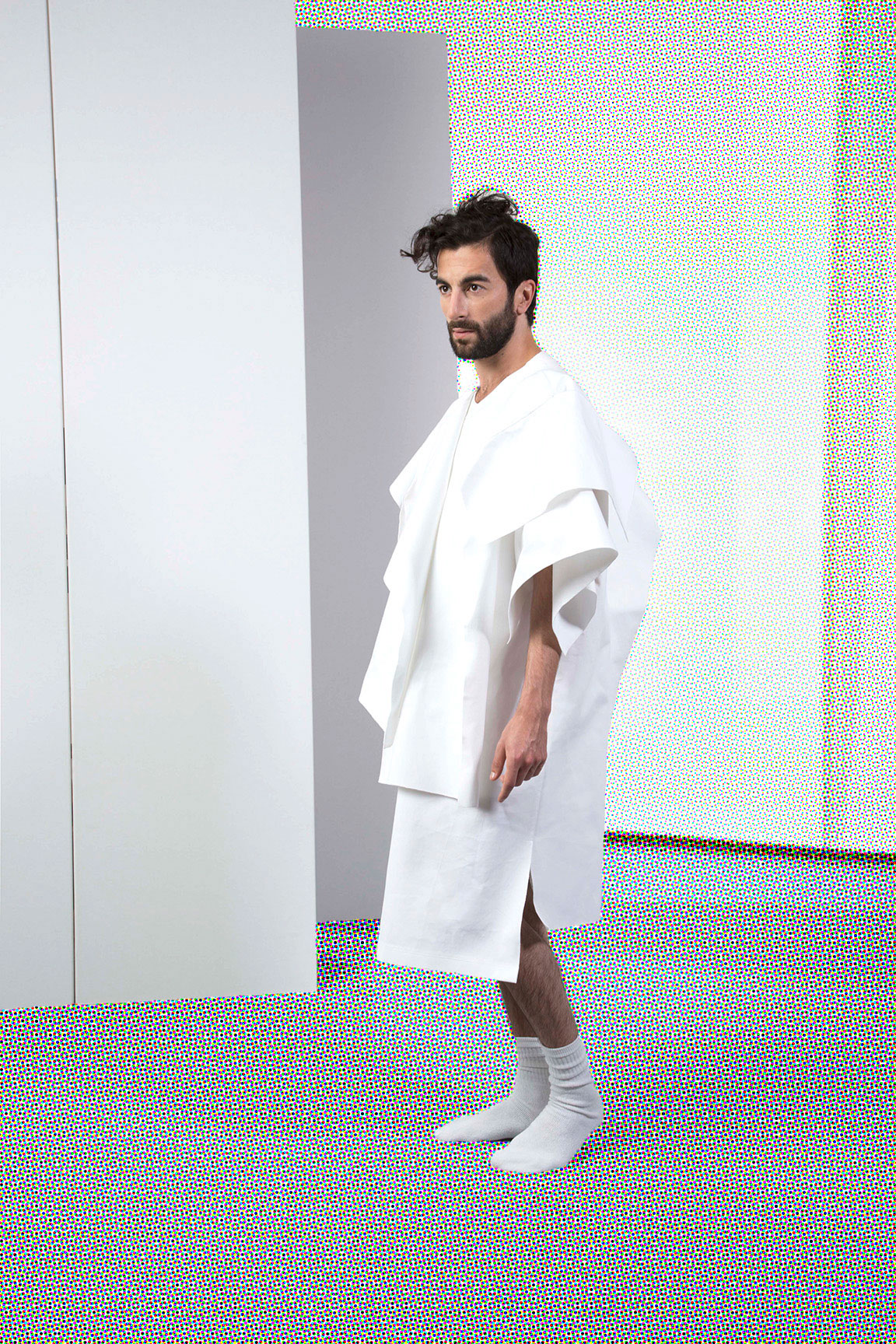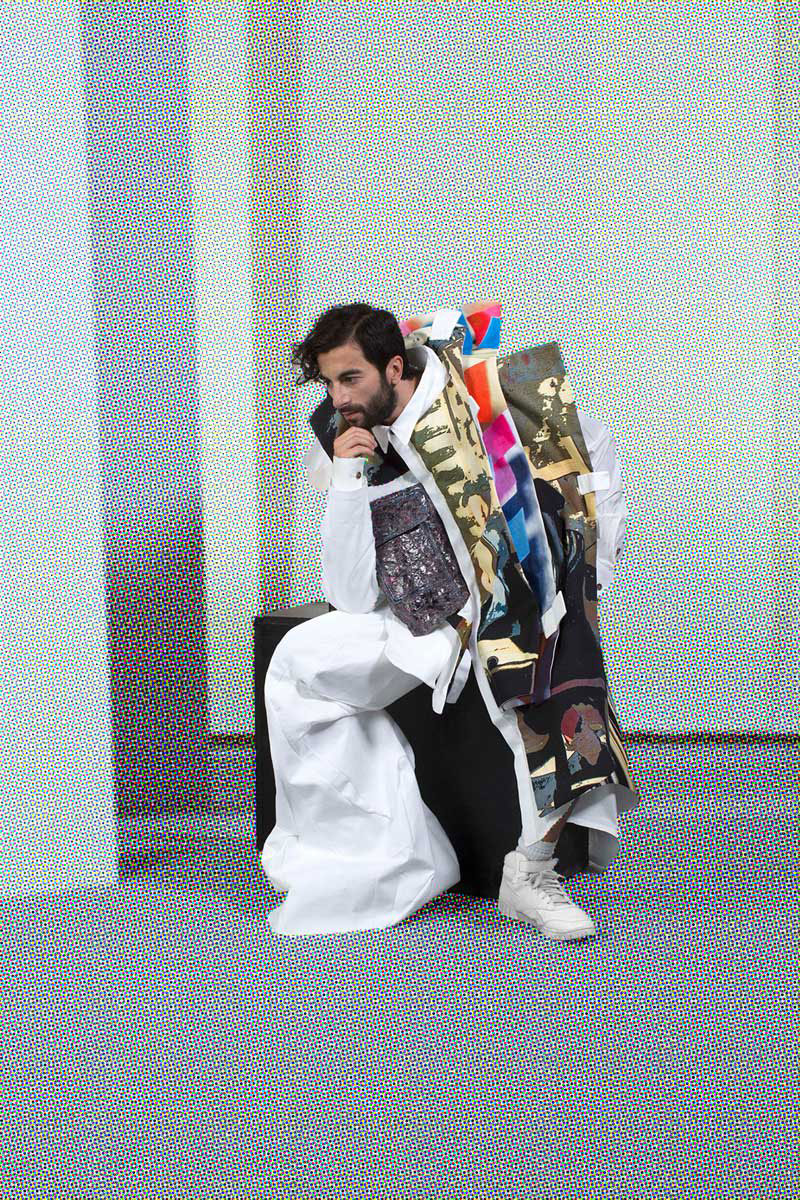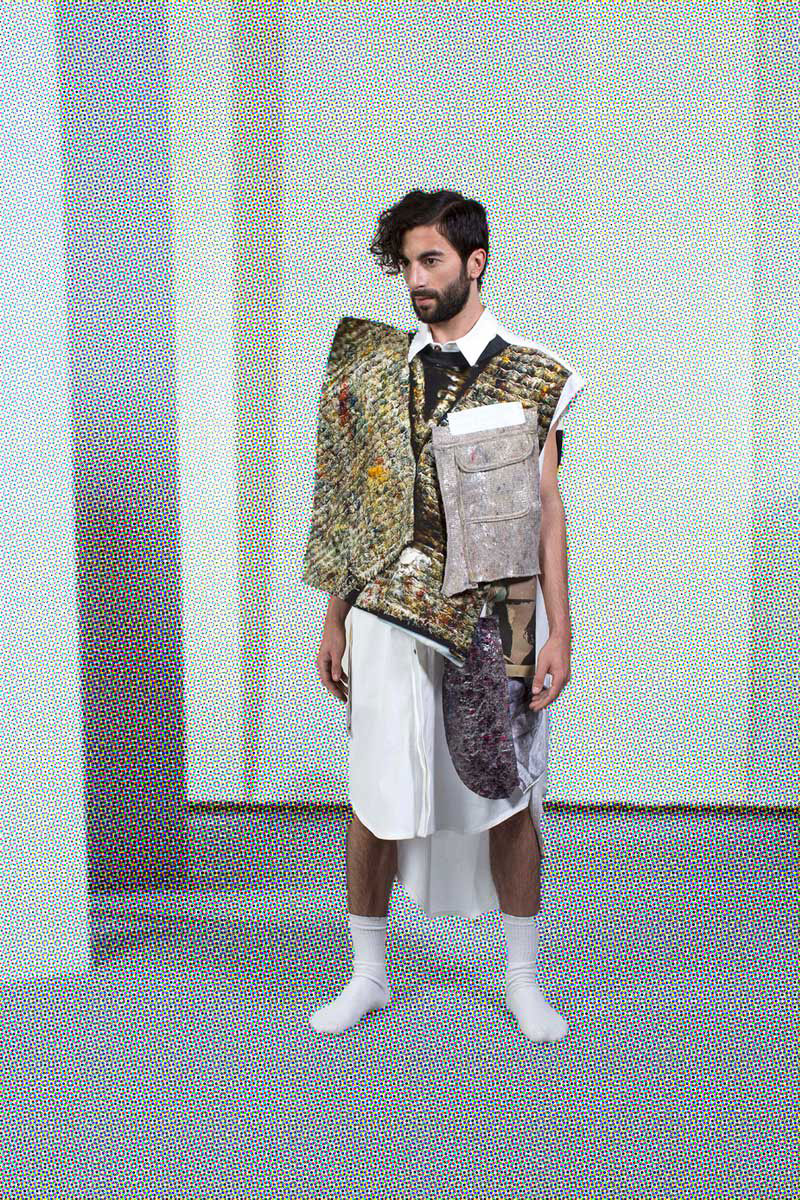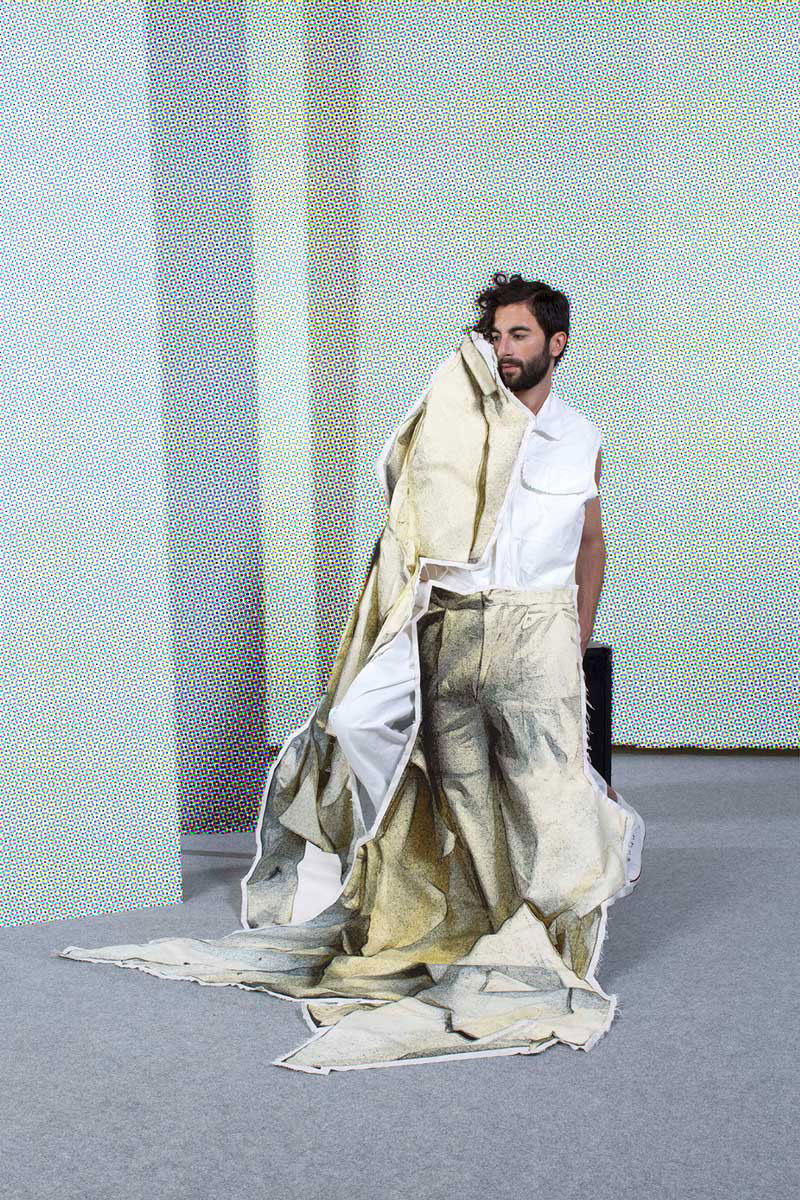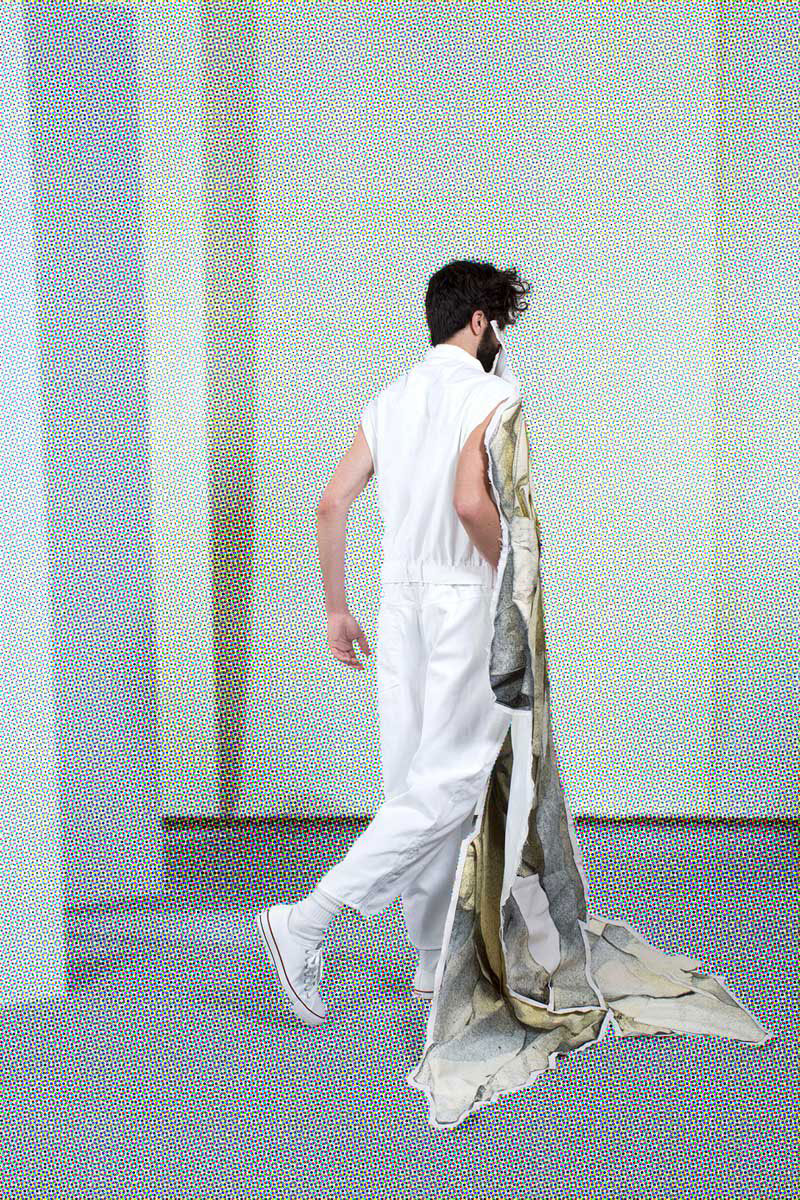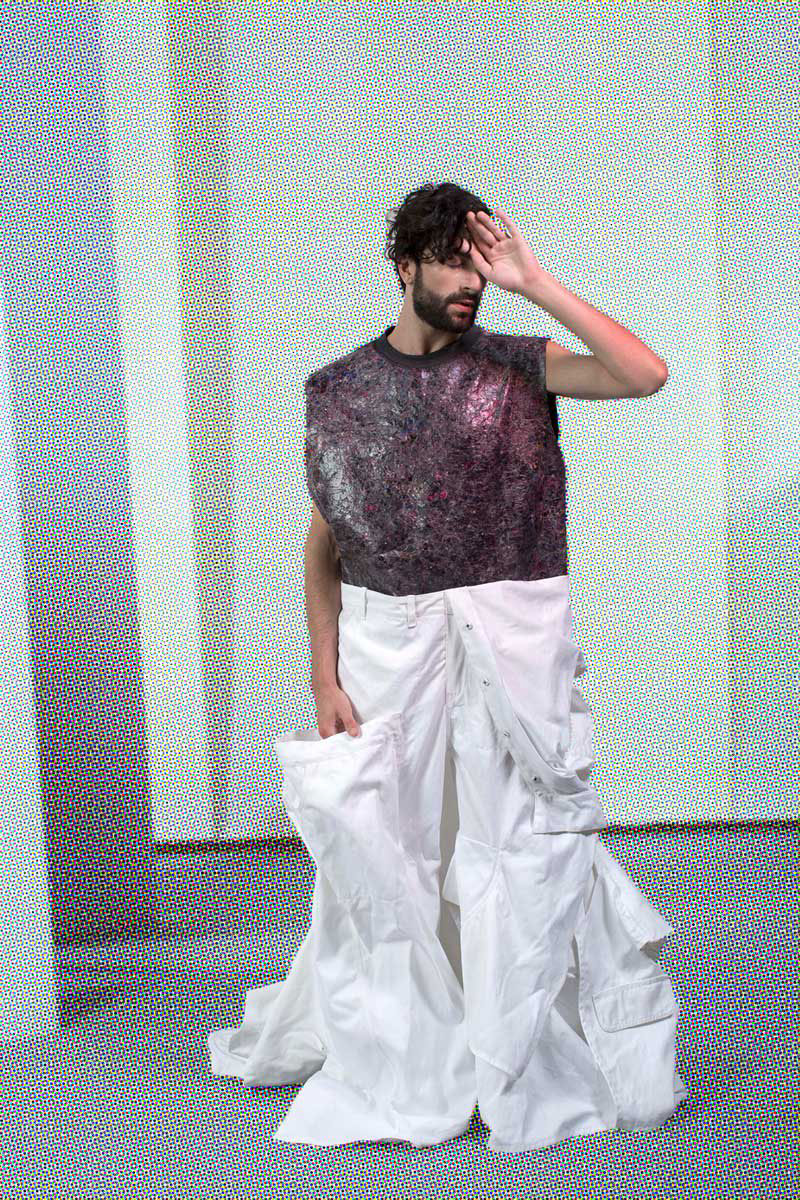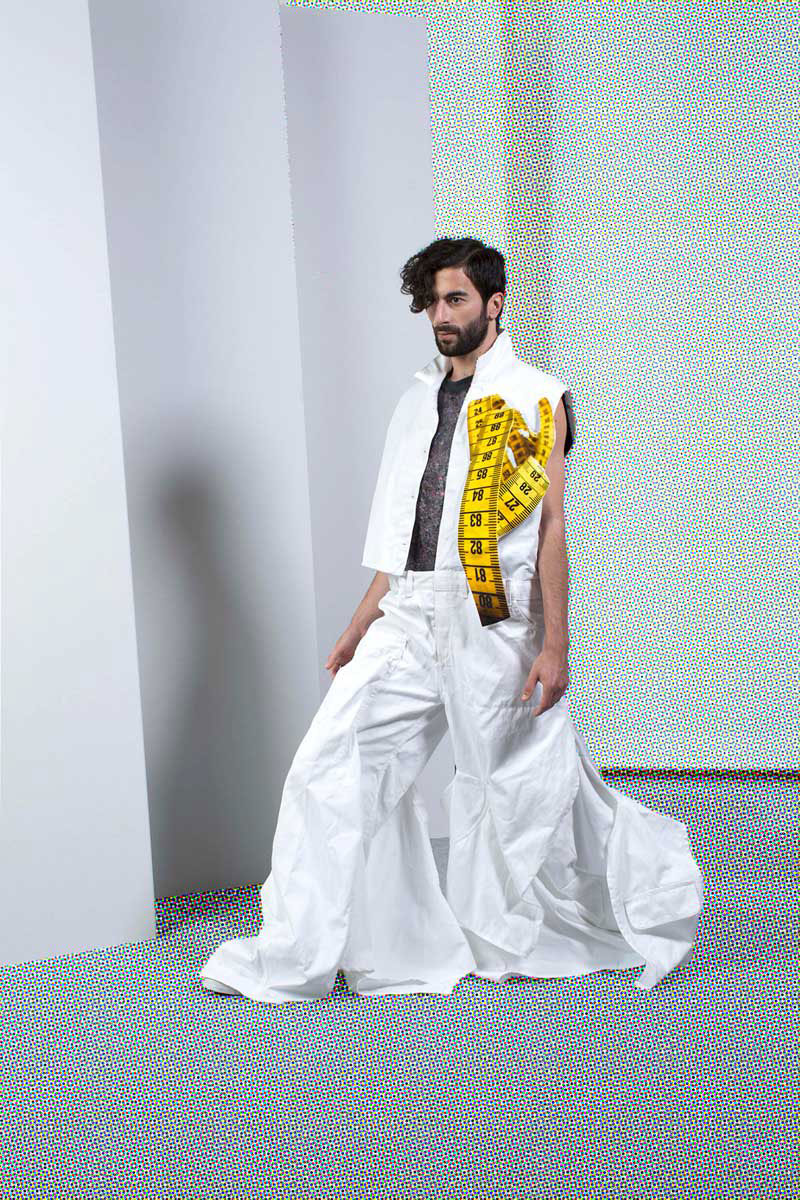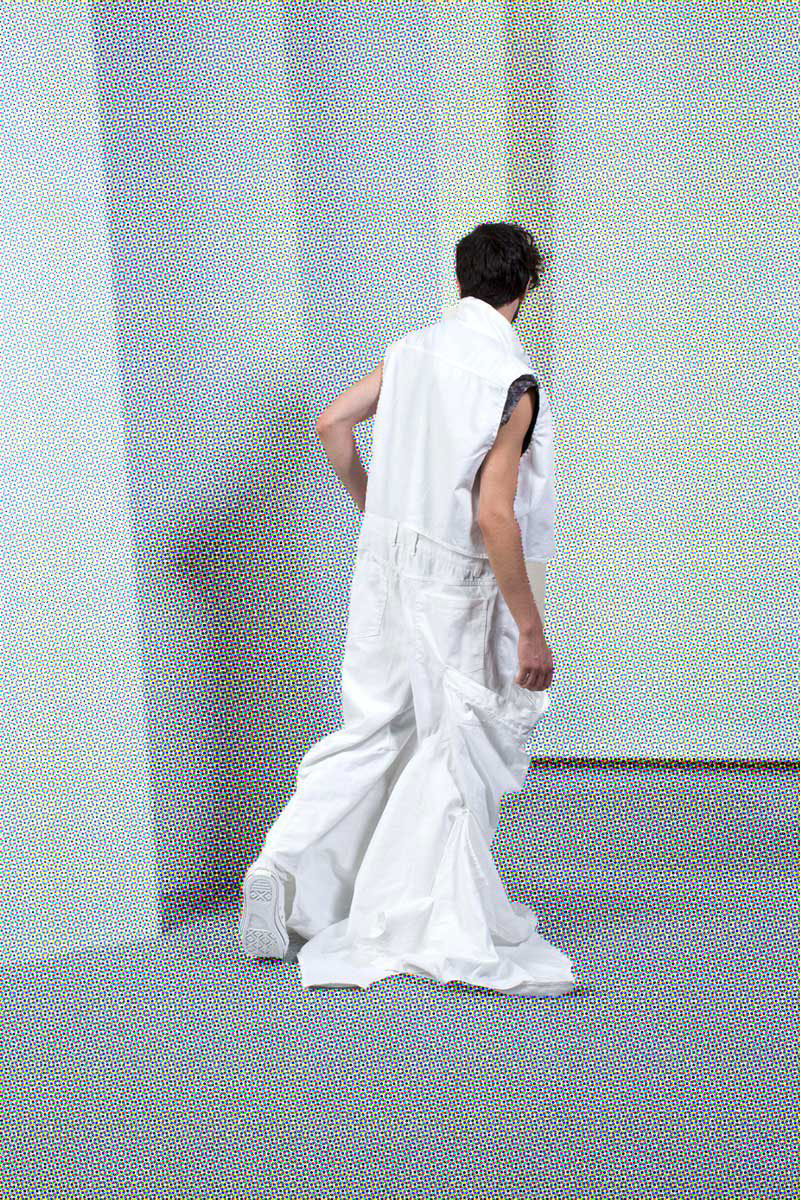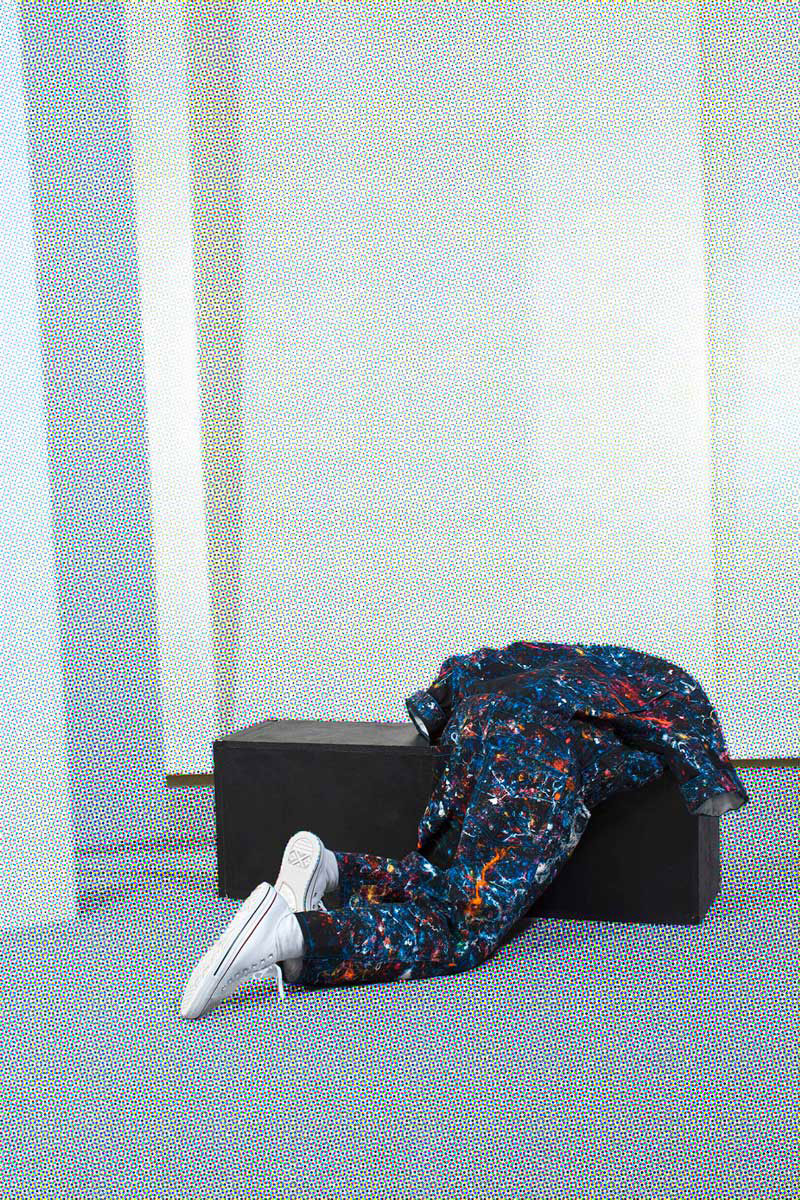 photos Carlito Schiliro | hair & make-up Vanessa Aza | model Jules Finn
next project
close