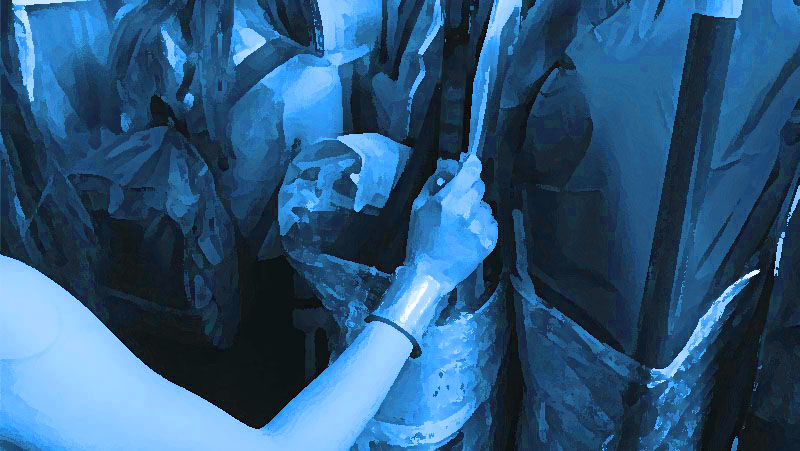 Based between Berlin and Luxembourg, Aïcha Abbadi explores fashion's boundaries through theory and practice. The ongoing research and creative output is a critical engagement with fashion as a creative discipline, social language and global industry. It aims to uncover what is hidden, provoke a discussion and encourage alternative expressions.
In addition to her personal work, Aïcha supports neighbourhood initiatives that create shared community spaces and foster active participation.
Aïcha is an artist, designer and writer and studied Fashion Design (BA) and Design (MA) with a focus on critical practice at the University of the Arts Berlin. Interests beyond the design disciplines revolve around societal implications of industrial production, decolonial approaches to the arts and curation, hybrid identities and anarchist pedagogies.
Output
- Critical Writing
- Fashion Practice
- Social Practice
- Workshop Facilitation